Over the course of the Fall 2018 semester through early 2019, BC Libraries collaborated with the Institute for Advanced Jesuit Studies (IAJS) to develop the Jesuit Online Bibliography. BC Libraries members of Systems (Ben Florin, Jesse Martinez), the Digital Scholarship Group (Anna Kijas, Sarah DeLorme, John O'Connor), and Metadata Creation (Meg Critch) worked with IAJS Associate Director Seth Meehan, Cristiano Casalini (Research Scholar), and Kasper Volk (Assistant Editor). In addition to the project team, the Archivum Romanum Societatis Iesu (ARSI) and Jesuitica Project at KU Leuven are institutional partners of the IAJS that share editorial oversight of the database and are working to bridge Jesuit research centers and archives with scholars and publishers.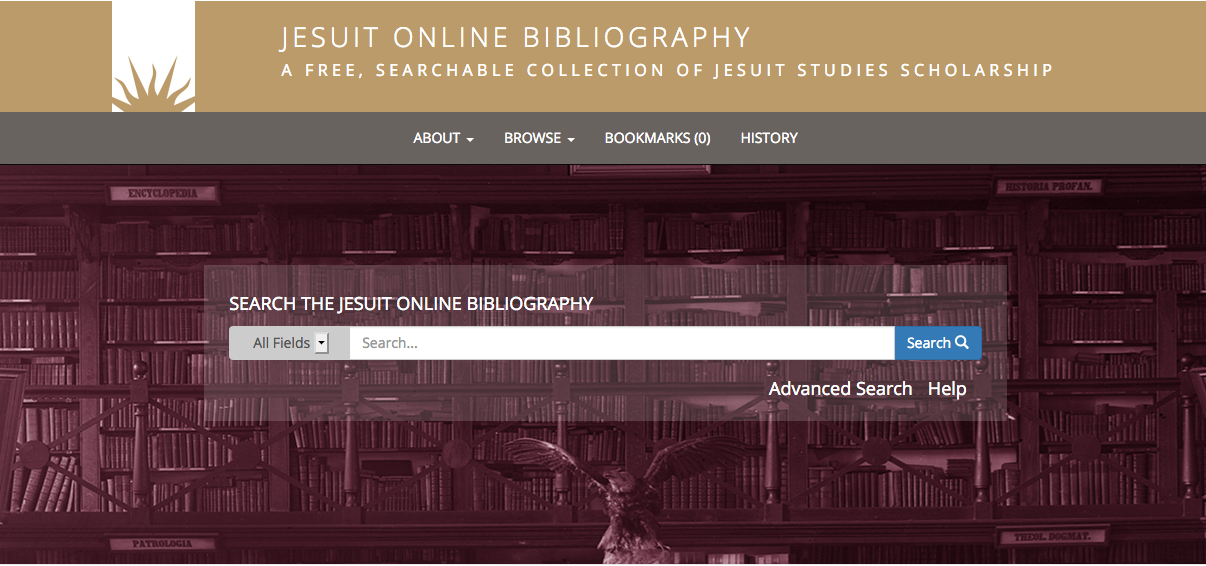 The Jesuit Online Bibliography is a re-envisioned, open access and fully searchable database of bibliographic records for scholarship in Jesuit Studies produced in the 21st century. The database was unveiled in beta-version on March 21, 2019 at the IAJS Jesuit Studies Cafe with a presentation describing the importance of the bibliography and its evolution into a fully searchable database. The project will be fully launched in early June 2019 at the International Symposium on Jesuit Studies.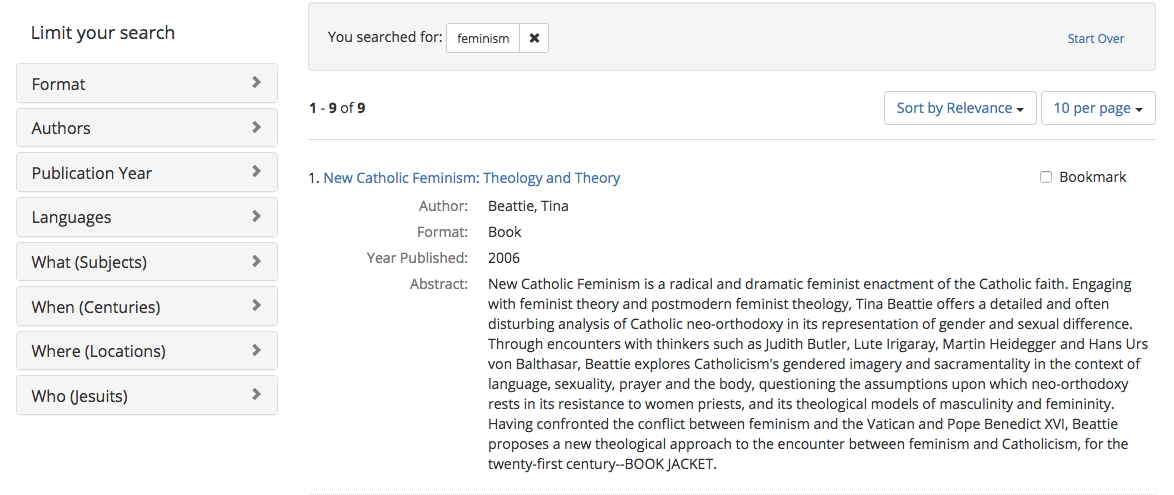 The database contains more than 15,000 records of books, book chapters, journal articles, book reviews, dissertations, conference papers, and multimedia content. Records are being added on a continuous basis by an international team of project editors and voluntary contributors. This resource is designed for scholars, researchers, students, library professionals, publishers, and the public interested in the study of Jesuit history, spirituality, educational heritage, and pedagogy. The records in this database are also aggregated in The Portal to Jesuit Studies, the open access resource for Jesuit research and scholarship released last year by Boston College. The Jesuit Online Bibliography was built using open source technology. For those interested in the details, it features a Ruby on Rails framework with a Blacklight discovery interface, PostgreSQL, and Solr index. All of the code used for this database is available in the Libraries' GitHub repository.