The recent digitization and online release of the first thirty years of New Testament Abstracts into the public domain represents a partnership of several agencies at BC, as well as the longstanding commitment on the Libraries' part, to collect and share the academic heritage and Catholic mission of Boston College.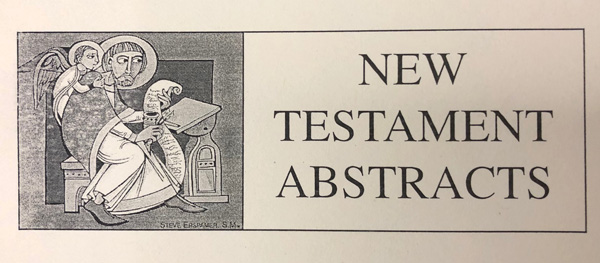 Contributing unique content to the global library of online information is an ongoing activity and priority of the Boston College Libraries. So, when Dean Thomas D. Stegman, S.J., of the School of Theology and Ministry (STM), proposed a collaboration to digitize and make openly available roughly 30 years of New Testament Abstracts (NTA) content, University Librarian Tom Wall was pleased to confirm the partnership.
New Testament Abstracts (NTA) has been a premier scholarly publication for study of the New Testament and related fields for more than 60 years. Originally a product of the Weston Jesuit School of Theology (WJST), the publication moved with the WJST to Boston College in 2008, upon the founding of the University's School of Theology and Ministry (STM). Since then, the BC Libraries have benefited greatly from this partnership, particularly the Theology and Ministry Library (TML), which is the annual recipient of hundreds of donated books and journal titles courtesy of NTA.
Continue reading

"New Testament Abstracts, 1956-84, now online for the first time"