The Educational Resource Center (ERC) is the K-12 curriculum and practice library on campus, located in the Lynch School, and open to all, with an education collection designed for in-classroom use. With Earth Day around the corner this week (check out the Earth Day book display at O'Neill), we're showcasing some books and other items at the ERC about animals and the environment.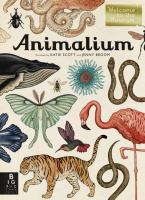 Welcome to our tour of the "ecological diversity" of ERC picture books about animals, inspired by Animalium, a children's nonfiction encyclopedia that introduces young readers to species in the various phyla within the animal kingdom. Young people (and the young at heart!) would also delight in many other books such as Botanicum in the same series, called Welcome to the Museum. A perfect way to celebrate the blossoming spring we are all enjoying now on campus!
Some of the books below are fiction, and some are nonfiction; some are silly, and some are serious; some are new additions, and some are old favorites you may remember – but each one has something to do with a different animal featured in the Animalium (or a closely related species). Welcome to our ERC museum!
Invertebrates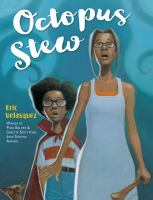 Angel Octopus
Velodona togata
Octopus Stew is an imaginative and nostalgic story about spending time with grandma and cooking a traditional meal of pulpo guisado, when something very fishy happens – and Señor Pulpo himself emerges from the pot he was supposed to boil in. Eric Velasquez has written several wonderful books about the Afro-Caribbean experience in the United States, some in the realist style, and some surrealist like this one, which even includes a recipe for octopus stew to make at home!
Fish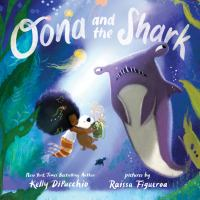 Great White Shark
Carcharodon carcharias
Oona and the Shark is one of several adventures Oona has with undersea creatures. Oona herself is a Black mermaid with natural hair who knows how to harness the power of magic as well as the power of friendship. While Oona loves to throw a party on the ocean floor, Stanley the shark prefers peace and quiet, working on his seashell collection – but since Oona never gives up, she is determined to meet this reluctant friend on his own terms, and they learn to have fun together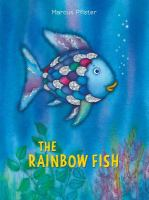 English Perch
Perca fluviatilis
One old favorite is Marcus Pfister's The Rainbow Fish. For those who love shiny things, the artwork in this text, translated from the Swiss in 1992, features a reflective material in the fish's shiny scales. Our titular protagonist feels out of place swimming in his school because of his beloved sparkling silver scales, but when he learns to share, he finds out that the act of giving makes him feel better than his most prized possessions ever could. The ERC holds the whole series as well as the companion toy.
Amphibians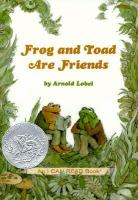 European Common Frog
Rana temporaria
The companion toys for Frog and Toad Are Friends circulate together as one check out item. Originally published in 1970, Arnold Lobel's classic is still a great choice for young readers. Two best friends, Frog and Toad celebrate spring together, tell each other stories, sew buttons on their jackets, go swimming, write letters, and feel happy together. Some Caldecott Honor books never go out of style – much like Frog's button-covered jacket!
Reptiles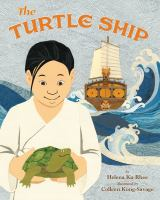 Green Sea Turtle
Chelonia mydas
The Turtle Ship is based on the Korean legendary story of Admiral Sun-sin and his pet turtle Gobugi. As a boy, Sun-sin is inspired by his animal friend to design a ship that, like a turtle, is strong, steady, and never sinks. Laughed away by the King's counselors, his brilliant idea is embraced by the king. Years later, in the Navy, the powerful turtle ship based on Sun-sin's idea protects Korea from invaders.
Arizona Coral Snake
Micruroides euryxanthus
Snake Alley Band is a musical romp through the seasons in a lakeside environment, full of onomatopoeia that children are sure to love at storytime, where chirping crickets, croaking frogs, bubbling fish, twittering birds, and thumping turtles all chime in with the doo wop sh-boom made by the snake chorus.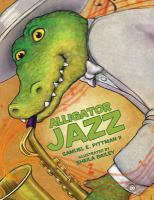 Nile Crocodile
Crocodylus niloticus
Alligator Jazz and its sequel feature Alligator Slim, the plucky jazzman – well, critter – who, tired of country life down in the bayou, picks up and sets out to try life in the big city. With lyrical rhyming text inspired by the rhythms and meter of jazz, this story pays tribute to the genre's Southern roots, and those who overcame lives of struggle to make it.
Birds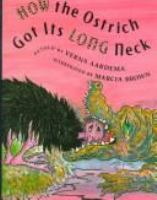 Common Ostrich
Struthio camelus
How the Ostrich Got Its Long Neck is a retelling of a pourquoi story from Kenya. Pourquoi stories exist in cultures worldwide, and they seek to explain how a natural phenomenon came to be. Pourquoi stories, along with other kinds of folklore and fairy tales, constitute a robust part of our children's literature collection.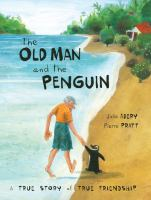 Emperor Penguin
Aptenodytes forsteri
The Old Man and the Penguin is subtitled "A True Story of True Friendship" – and it is! João Pereira de Souza, a retired brickmaker, really found a penguin, injured by an oil spill, who washed up in Rio de Janeiro, quite far north from the Falkland Islands. The old man rescued the bird, bonded with him, and named him Dimdim. While the penguin would one day return to the wild, he still stops by the home of his rescuer on his yearly migration. A heartwarming example of good stewardship and conservation, this story is told in rhyme.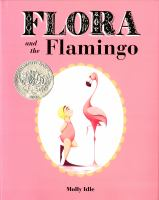 American Flamingo
Phoenicopterus ruber
Flora and the Flamingo is a Caldecott Honor book from recent memory that tells a wordless story about grace and harmony, through two unlikely friends, a girl and a bird, matching in pink. Children will love to lift the flaps, while older folks reading along will surely find enjoyment watching the figures dance.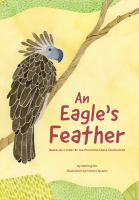 Ornate Hawk-Eagle
Spizaetus ornatus
An Eagle's Feather sheds light on a true story of conservation, from the perspective of the endangered species themselves. Learn more about the Great Phillipine Eagle, which is the national bird of the Phillipines, and the Phillipine Eagle Foundation that is fighting to save it!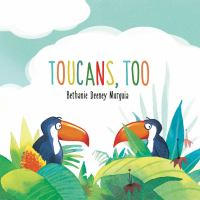 Red-Breasted Toucan
Ramphastos dicolorus
Toucans, Too is pure silly rhyming fun, full of puns and wordplay. Two cockatoos make a two can stew, but the two toucans hear "toucan stew," and take off in a toucan canoe – it goes from there.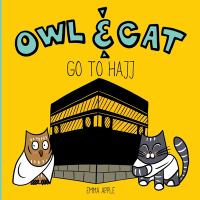 Barn Owl
Tyto alba
Owl & Cat Go to Hajj is not about "The Owl and the Pussy-Cat" from the nonsense poem by Edward Lear. The Owl and Cat in this story are Muslim, and they embark on the 5 day pilgrimage that all Muslims must make once in their life. Follow Owl and Cat to Mecca, and learn all about this pilgrimage that is one of the 5 pillars of Islam!
Mammals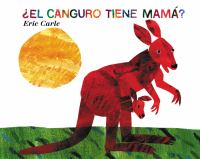 Red Kangaroo
Macropus rufus
¿El Canguro Tiene Mamá? is a book by Eric Carle about a mother's love for her child, no matter whether she is a kangaroo, or a woman. This translation is in Spanish, and sits next to the English edition on the shelf. The ERC collects many books in other languages, books in translation, and books in multiple languages, in our Maria Brisk Multilingual Collection. This is just one, very sweet, choice!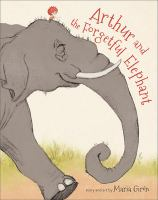 Asian Elephant
Elephus maximus
Arthur and the Forgetful Elephant is translated from Spanish into English. It's said that elephants never forget, but this elephant can't remember anything – including how to get home to his family – until a little boy, Arthur, comes to the rescue. Children will love the beautiful colors and sense of play, as the two journey home together.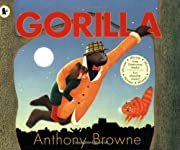 Common Chimpanzee
Pan troglodytes
Gorilla is a masterwork by the acclaimed Anthony Browne, from 1983. A little girl longs for her father to take her to the zoo, but he is too busy. After a strange dream you will need to see to believe, we feel the depth of her busy father's love.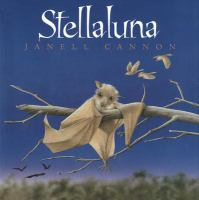 Brown Long-Eared Bat
Plecotus auritus
Stellaluna is another beloved picture book classic that many will remember, about bats. Notably, this story is also available in a big book format – perfect for a read aloud with a kindergarten class, who will enjoy the juicy mangoes as much as Stellaluna herself.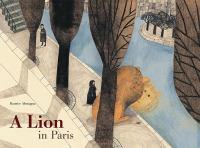 Lion
Panthera leo
A Lion in Paris was translated from French into English – and was written for the big book format. Inspired by a real lion statue in Paris, this book wonders how he got there, and follows a lion through the city, including a stop in the art museum. Unique illustrations make this big book fun to flip through.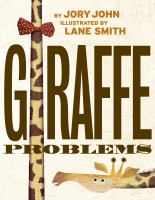 Masai Giraffe
Giraffa camelopardalis tippelskirchi
Giraffe Problems is hilarious, and children love a funny story. Jory John has a number of excellent works in the ERC collection that children just love. This one wonders what a giraffe must feel like with everyone always staring at his long neck – and whether he might feel more confident if he only had a bowtie to wear. Read this with a class that loves to laugh.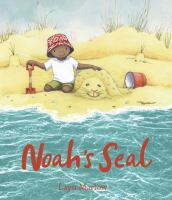 Weddell Seal
Leptonychotes weddellii
We need diverse books. A perennial problem in children's literature is that most children's books feature either white child protagonists, or funny animals in the leading roles. Noah's Seal, which features Noah, a Black boy, is therefore not like most children's books. Most importantly, though, when Noah goes to the beach with Nana, builds a sculpture of a seal in the sand, and waits for the tide to come in – he isn't doing anything other than being a kid. Sometimes, kids just want to see kids who like them in the books they read, having fun, at play. Noah just wants to see a seal at the beach – and he might!