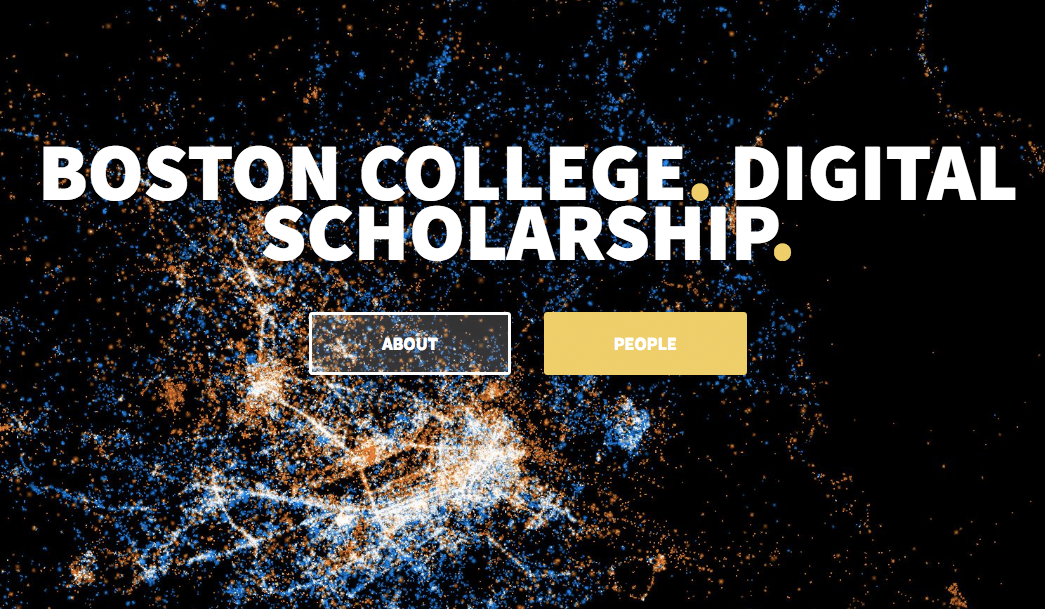 The Digital Scholarship Group at O'Neill Library is excited to announce the recent addition of three new members. Sarah Melton, the Head of Digital Scholarship, joins BC from Emory University's Center for Digital Scholarship in Atlanta, Georgia. Stephen Sturgeon is the new Senior Digital Scholarship Librarian and English Bibliographer and comes to BC from the University of Iowa Libraries. Joining the group from Wake Forest University Libraries is Chelcie Rowell, BC's new Digital Scholarship Librarian and History Bibliographer .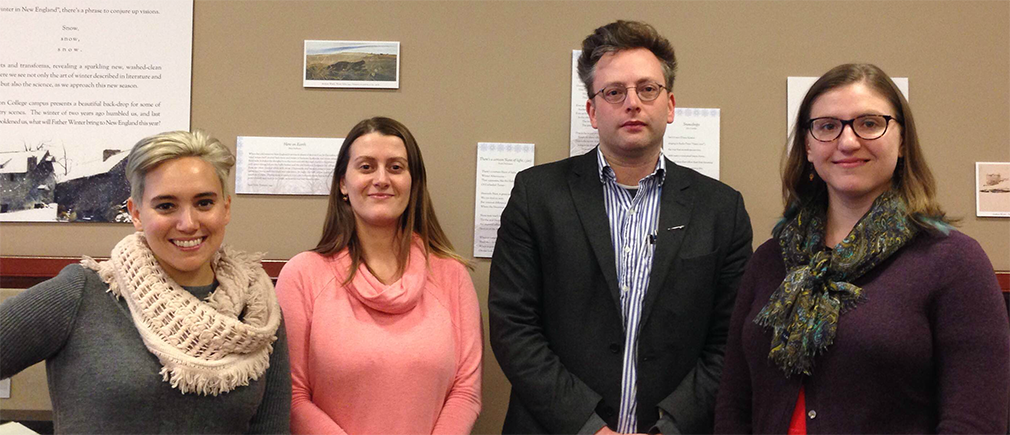 The Digital Scholarship Group helps faculty and students reimagine their research and teaching to incorporate emerging technologies and innovative techniques. Faculty can partner with the team to build web exhibits, maps, and other digital projects. In addition to one-on-one consultations, the Digital Scholarship Group offers workshops and training opportunities throughout the semester, such as the Coffee & Code series that introduces participants to technologies and methodologies.
This semester, the group will offer workshops on making maps online, building digital exhibits, managing your research data, and more. All Coffee & Code sessions take place in the Digital Studio in O'Neill Library and are free and open to the public.
The February Coffee & Code event will teach participants how to use data to make maps online. For participants interested in visualizing historical data for humanities or social science projects or classroom use, the workshop will introduce the basics of using geographic data to create a map with Carto, a web-based mapping and analysis tool. The workshop will be held on February 9 from 11-12:30 pm.
If you've ever wanted to learn how to create digital exhibits, Anna Kijas will lead a workshop on Omeka in March. Omeka is a free software that allows users to upload, tag, and arrange items into collections and exhibits.
April's Coffee & Code will introduce participants to textual analysis using the free citation management software Zotero and the visualization plugin Paper Machines. By the end of the session, you'll be able to recognize whether or not the text of a PDF can be read by computers, create visualizations of large collections of items in your Zotero library using Paper Machines, and frame a research question that visualizations created using Paper Machines could help to answer.
For more information about these and future workshops, please visit the Digital Scholarship Events page.
The Digital Scholarship Group looks forward to getting to know you! Subscribe to the digital scholarship newsletter to learn more about our projects, activities, and events.