BC faculty members have long been accustomed to assigning reserve materials in BC Libraries through an online form, or through contacting subject librarians or course reserves departments. In August, the library implemented a new system called Course Resources. The intent is to improve both the library's responsiveness and faculty members' ability to add a wide variety of course materials in one place.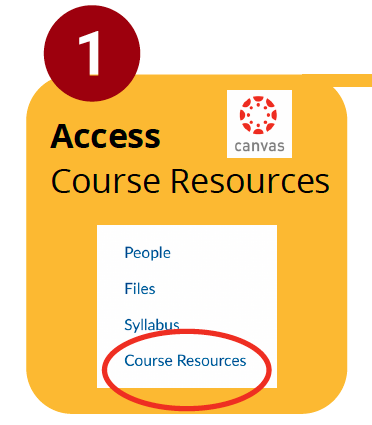 Library staff spent the summer preparing to roll out this system so that its implementation would be as seamless as possible. They created an overview of the new system and how to use it, as well as FAQs. Subject librarians are also available to answer questions about Course Resources, and BC Library Reserves can answer questions about the process and the status of individual lists.
Before the introduction of Course Resources, Boston College Libraries had an in-house process that was adjusted periodically to meet the needs of faculty, staff, and students. Periodic changes led to staff and faculty confusion around ordering. Purchasing Leganto, the system for the new Course Resources tool, is a huge step forward in creating a responsive service with improved usability and communication features. Leganto also offers other features that will help faculty manage their research; these features will be introduced after the Fall Semester.
What exactly can the Course Resources tool do? Theresa Lyman, Online Learning Librarian, has an answer:
The new Course Resources tool is a great way to collect and organize content for your students and display it in Canvas, either as a list or linked within Canvas modules. Faculty have commented that the display is so much better than the old library reserves list. Instructors really like that they can modify lists themselves, add notes about readings for their students, and communicate with the library directly on their resource list. The library will try to purchase or license content for the course to save students from having to buy books. And lists can be reused for future courses or shared with other instructors who may want to use items from a colleagues list.
Paul Bridden, Head of Access Services, echoes many of Theresa's points. He emphasizes transparency. Course Resources guarantees that those involved in preparing materials for courses know what is going on at each step, whether they be faculty requesting the items on reserve, library staff processing and purchasing those items, or subject librarians working with the faculty.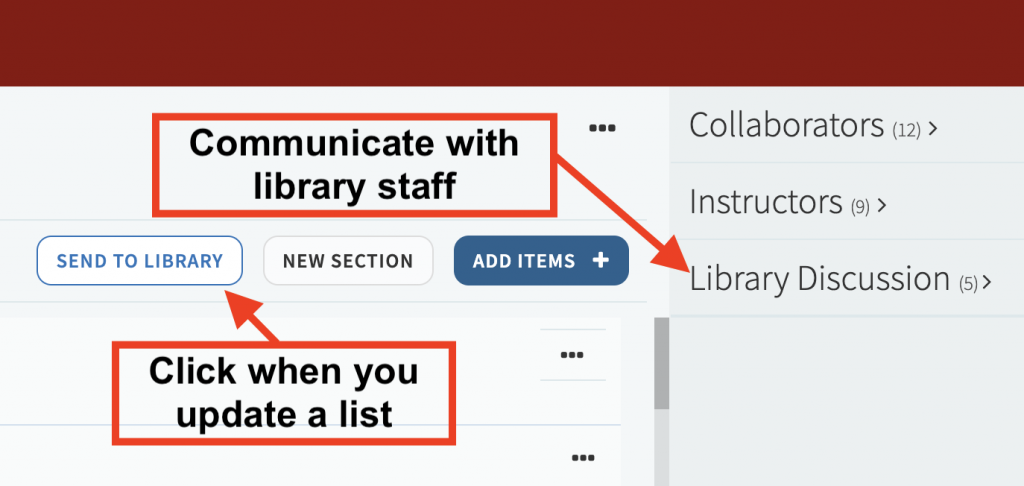 Paul also emphasized the importance of the "SEND TO LIBRARY" button in the Course Resources tool. Whenever faculty make changes to their lists, they will need to click "SEND TO LIBRARY" again so that the library staff are alerted there are changes and new materials to process. This step is vital in creating the transparency Paul discussed.
Library staff have remarked that the new system is much easier to use, and subject librarians have reported feedback from faculty that it is simpler and more efficient. Library staff welcome user feedback. Watch for invitations for additional user testing after the fall semester.