Boston College Libraries: A Sanctuary of Learning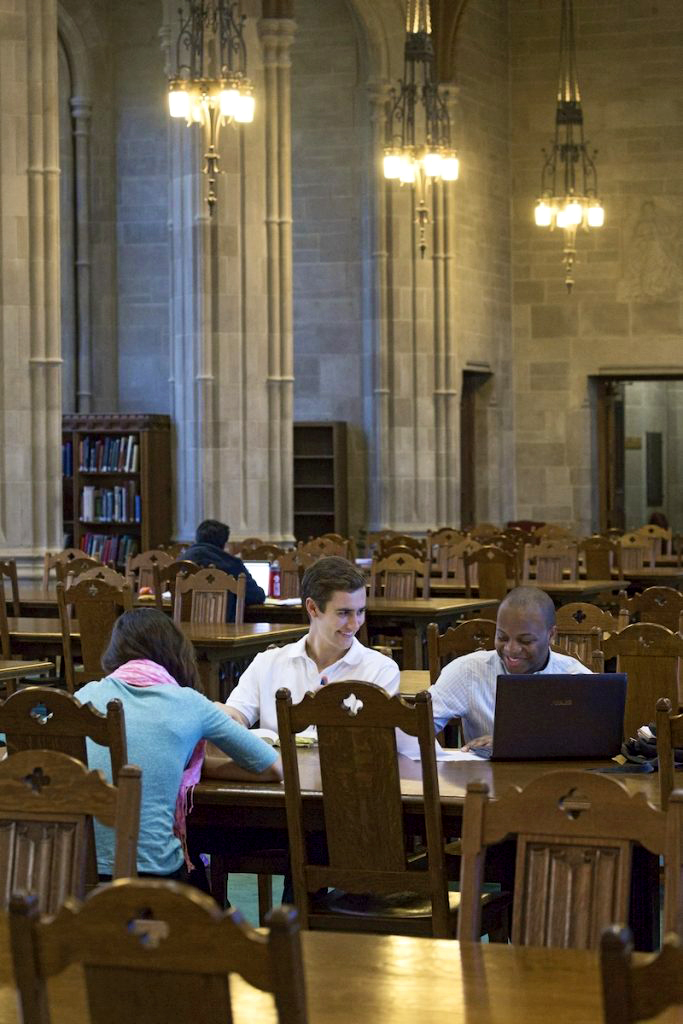 Welcome to the Boston College Libraries for the upcoming academic year. As noted in our mission statement, we are fully committed to helping our entire community of students and faculty navigate the complex world of information, as well as providing services, spaces and technology to assist in assignments from idea formation to final academic product. Our talented librarians and staff are eager to assist in all academic matters, and if we can't help you directly we will guide you to someone who can.
We realize that many folks get their ideas and form opinions though social media and mainstream news sources. In the research library environment here at Boston College we have the content to provide you with the information to engage in a process of discernment that looks deeper and more intellectually at the many complex problems and enduring questions of our time. Most easy answers and unreflective opinions do little to facilitate student formation and the path of least resistance is rarely the best path to better yourself and others, and certainly will not lead to realizing our motto of "ever to excel".
Let the Boston College Libraries be a sanctuary of learning, where the free exploration and pursuit of diverse and challenging ideas are researched without judgment, in an environment that reflects the basis of student formation, where our suite of services and depth of content can facilitate the development of your hearts, souls and imagination.
We wish all our students and faculty great success in navigating the wondrous world of knowledge, where you can all learn, create and produce in accordance with your intellectual curiosity, doing your part to converse in civil and informed discourse, grounded by informed content and an open mind. We hope you come to Boston College with an eagerness to learn and grow, and the Boston College Libraries play a meaningful part of your time here in the Heights.
Please do not hesitate at all to let us help you in any and all of your academic concerns.
Wishing you all the best from all of us here in the Boston College Libraries.