No library can meet all the information needs of its patrons on its own. Possibly the Library of Alexandria, but tragically that cannot be independently verified. To ensure they can fulfill their users' educational and research needs, libraries rely heavily on collaboration. One of the most important pieces of a library's partnership with other institutions is resource sharing, which allows library users access to materials from around the world. At Boston College, our Interlibrary Loan team is responsible for ensuring BC patrons have access to all the resources they need.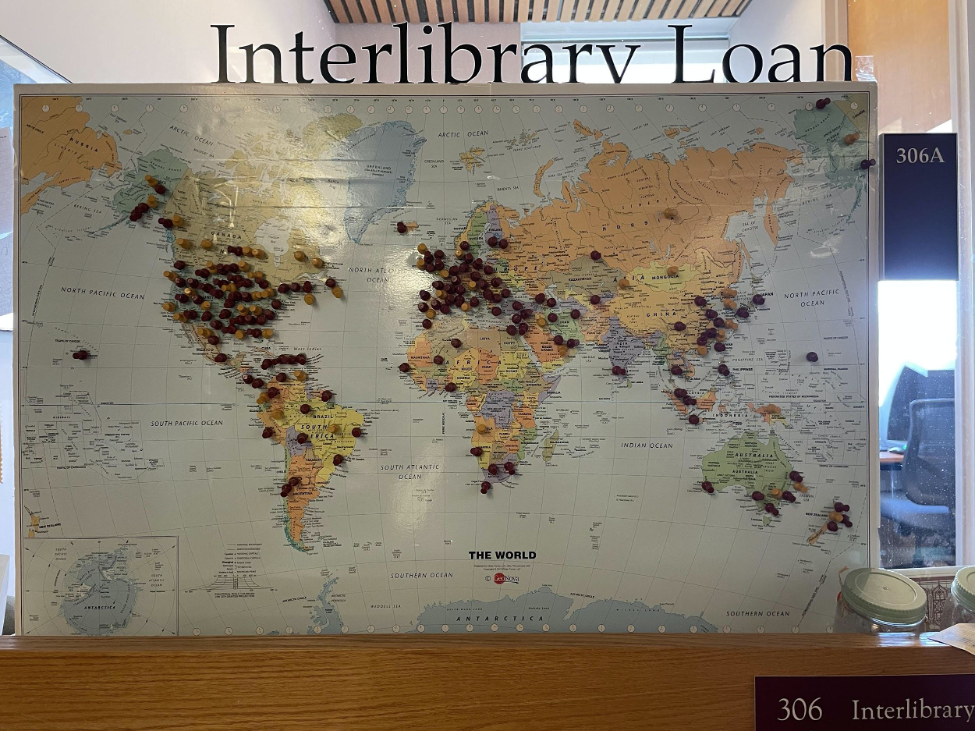 Interlibrary Loan at Boston College consists of three major units: Borrowing services, which allows BC to request items from other libraries on behalf of our own patrons; Lending services, which allows BC to pull materials from all the libraries on campus and lend them to users in institutions all over the world; and Document Delivery services, which allows both BC and non-BC users to request digital copies of Boston College's physical library collections, including individual book chapters, printed articles, and even entire books that are out of print.
How does the Interlibrary Loan process usually work?
While BC Libraries boast a premier collection of materials from across the academic spectrum, there are always unique items that are only held in other institutions. In those instances, the Interlibrary Loan team steps in and ensures that students, staff, and faculty can access the books, articles, and other resources they may need to finish their work.
That begins by putting in a request. Boston College is a member of OCLC – Online Computer Library Network – which utilizes the WorldCat database to itemize and catalog every single item in a member's library. Through this database, BC Libraries patrons can locate items that may not be available here and request that they be sent here for their use. It also allows patrons from other institutions to see if BC may have the item(s) they need and have it sent to their home library. Requests can originate from all over the world and materials are sent wherever they need to go. And they aren't just requests from academic libraries; requests can come from public libraries, law firms, law enforcement, and even the CIA and FBI.
So, what did COVID-19 do to the Interlibrary Loan process?
In short, what had always been a strong flow of requests and loans became a tsunami for articles and books to scan. When COVID-19 hit, nearly 400,000 physical items were on loan to 5,674 libraries via the WorldShare ILL network. The most immediate and tangible impact of the pandemic was that the O'Neill Library was forced to close its doors and staff was unable to work onsite. While most of the library team can effectively do their work from home (yay Ask a Librarian chat!), the ILL team couldn't exactly take the library's collection and a scanner into their living rooms. Although many of them did volunteer!
BC Libraries' Interlibrary Loan team became one of five teams in the world that was scanning and lending their print materials during the early days of the pandemic. One of five! While other institutions were relying on their materials that had already been digitized and not having their staff come into the library, BC's Interlibrary Loan department was continuing to scan and process print materials. This work meant that not only was Interlibrary Loan fulfilling increased requests from our own patrons, requests that would have gone to other libraries were instead being funneled to BC. And with only four scanners in the building, it's easy to imagine the pileup that began to accumulate.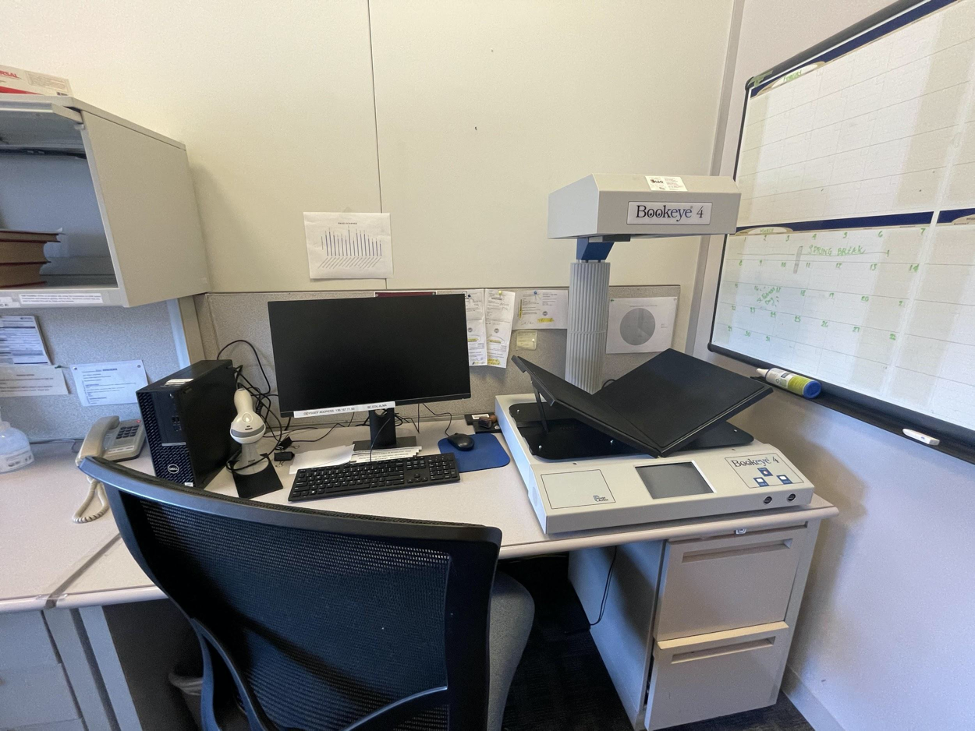 This increase in scanning created a problem – how could any one team handle this kind of a workload? Student employees and full-time staff from other parts of the Access Services team worked constantly to scan almost half a million pages throughout the summer months as we tried to envision what the future of the BC libraries would look like when students returned to campus amid an ongoing pandemic. And alongside scanning, the Interlibrary Loan team was spearheading initiatives to ensure that patrons could still have access to BC's print books and other physical materials. This "curbside pickup" service allowed BC patrons to have books checked out for them and left outside the library to grab at their convenience, and Interlibrary Loan also began shipping books to remote users. There were even a few instances where members of the Interlibrary Loan team drove books and left them dropped off at faculty members' houses. Talk about service!
The team from Interlibrary Loan also joined a group of 185 RapidILL libraries that assisted in lending to institutions all over the world that were unable to keep up their services. In the first 21 weeks the lending group fulfilled over 33,000 article and chapter requests.
The work that the Interlibrary Loan team has done, and continues to do, is incredibly impactful and felt across Boston College and the world. Pick a random book in the library stacks and you're as likely as not to come across a book with a dedication to the Interlibrary Loan team, with good reason.
What does all this work look like in numbers*?
From January 2020 to December 2020, ILL:
Received 13,884 articles our users requested from other libraries
Received 8,004 books our users requested from other libraries
Digitized 10,836 articles and book chapters for our users
Digitized 40 out of print books for our users
Sent 16, 291 articles to users from other libraries
Sent 7,001 books to users from other libraries
Scanned nearly 500,000 pages
---
*All these transactions were conducted in compliance with copyright guidelines.