This semester, the digital scholarship team has welcomed two new faces to the team: Digital Scholarship Projects Librarian; Matthew Naglak, and a Digital Scholarship Instruction Librarian; Melanie Hubbard.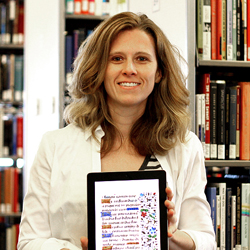 Matt and Melanie work in the Digital Studio at the O'Neill library and bring new expertise to the Digital Scholarship team in terms of the technology available to use in the Studio.
While the pandemic limits the use of the Digital Studio and large meetings are discouraged, Matt and Melanie have been hard at work developing materials that can help students make use of the cutting edge technology in the Digital Studio.
The 3-D printer provides a way to model complex designs that could not be represented properly on a standard printer. This guide provides helpful resources on how to use 3-D printing, and how to submit a job successfully to the 3-D printer here on Boston College's Campus.
Additionally, last semester, the Digital Studio upgraded its Faculty Preview Room, which served as a de-facto conference room, into a Podcasting Studio. Now equipped with two standalone microphones and acoustic wall panels, the Digital Studio is the perfect place to make a reservation for a recording session. Unfortunately, given the constraints of the pandemic, the Podcasting Room is limited to one person at a time, but the private, quiet space provides a perfect place to record audio of all sorts.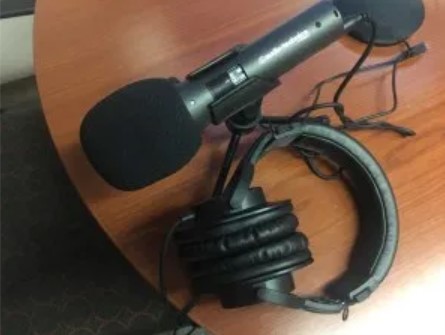 Whether you are looking to print in three dimensions, add audio to a project, or make use of the many other cutting edge technologies available in the digital studio, Matt and Melanie are ready to help guide you along your way.