This year is the 100th anniversary of the Constitutional amendment which gave women the right to vote. It was another forty years until the Voting Rights Act of 1965 made an effort to guarantee the right to vote to everyone, especially African-Americans, who had been (and still are) discriminated against.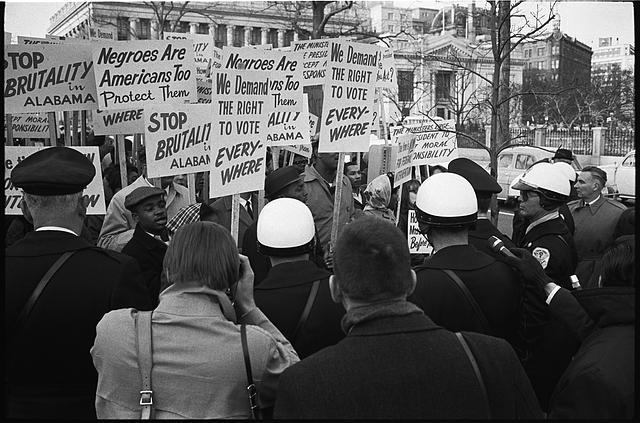 Are we living up to those landmarks? Because of the pandemic and changes in voting requirements in many states following the 2013 Supreme Court decision (Shelby County v. Holder) invalidating part of the Voting Rights Act, hurdles could be higher in some places this fall. We're hoping to help you clear some of those hurdles by preparing.
Federal elections are set by law as the first Tuesday after the first Monday in November. This year that's November 3rd. The BC Libraries want to make sure you know what you need to know to exercise your right to vote and to make good choices for you and the people you care about.
The voting specifics here are for voting in Massachusetts. Though the election date is set by the federal government, other details about voting are set by state legislatures, so deadlines and voting rules (e.g., by mail, early voting, in-person voting) differ markedly from state to state. If you're registered elsewhere, refer to our voter resources guide, put together by our liaison for Political Science, Julia Hughes.
Full details are at the Secretary of the Commonwealth's website. (Most states have a Secretary of State, but Massachusetts is legally a Commonwealth)
Dates and details in Massachusetts
In-person early voting October 17-30
Vote by mail applications due October 20
Mail-in ballots must be postmarked by November 3rd and delivered by November 6th to be counted
---
Important note: The US Postal Service recommends mailing your ballot at least a week before the deadline.
---
News coverage
Newspapers are likely your best source for campaign information, particularly for local races. Cable news and online-first news sites like Vox and Buzzfeed mostly focus on national issues. One other thing that can be helpful is that papers often have their editorial board make an endorsement for particular races or ballot issues. Very important note: this does not mean the reporters for that paper have a bias–the editorial board is completely separate from news-gathering and reporting.
Following the results
It will be basically impossible to avoid news coverage of the election on Election Night, but here are some thoughts on places to go for raw data rather than analysis. It's also important to remember that because so many people will vote by mail, there may not be a clear outcome on Election Night.
The Secretary of State for each state often posts raw vote totals as they come in. Some states are faster about this than others, and it's a good rule of thumb that small towns get their votes counted faster than big cities.
Non-US news sites can be an interesting choice. What happens here is newsworthy in other countries too, but it tends to get covered with much more straight reporting than punditry, flashing lights, and theme music. Major British news sites like BBC, The Guardian, the Financial Times, and The Economist will have coverage of US national elections. Likewise with Canada's CBC and Globe and Mail.
For local races and statewide ballot issues you'll want to look at local news sources–the major networks will only cover local races that are surprising or which got a lot of national coverage.
Local TV network affiliates
Local Radio
There has been more talk in the run-up to this election about election reform, the electoral college, and voting rights. If you'd like some context on those issues, we highly recommend these lists of recommended resources on election reform. If you want to go deeper, and do your own research, you could also start with these recommended scholarly resources to provide data and context for issues like these.
Whatever your views, the BC Libraries hope you will exercise your right to vote.