Gabe Feldstein, Digital Publishing and Outreach Specialist, interviewed Sarah Melton, the Head of Digital Scholarship and co-coordinator of CrowdCafe.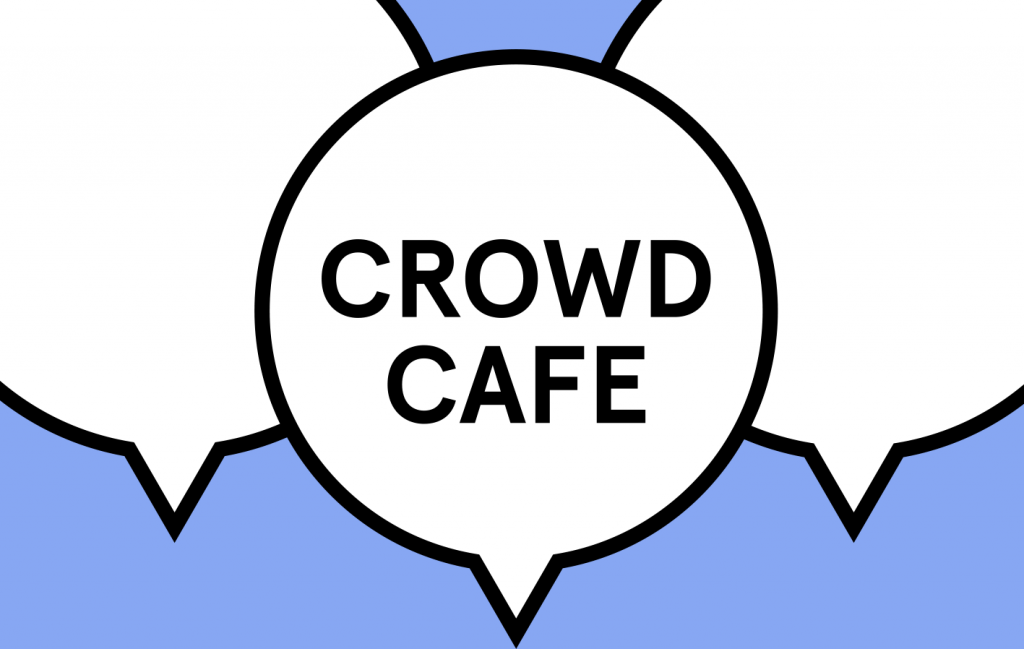 When did CrowdCafe start? Was there a particular campaign that inspired this model for getting things done as a large group?
We were particularly inspired by humanitarian relief projects that mobilize volunteers in the wake of disasters. The Humanitarian OpenStreetMap Team, for example, crowdsources data that is used to improve maps of areas that have been affected by disasters, giving responders a better sense of on-the-ground, real-time conditions. Map-a-thons after Hurricane Maria hit Puerto Rico helped provide the Red Cross with navigation information, even when existing maps were missing roads, buildings, and other geographic data.
CrowdCafe began in 2018 as a collaborative initiative between digital scholarship staff at Boston College and Boston University Libraries. Led by Sarah Melton, BC's Head of Digital Scholarship, and Vika Zafrin, BU's Digital Scholarship Librarian, the monthly event aims to provide a loose infrastructure for people wishing to contribute to crowdsourced projects.
Additionally, with more and more cultural heritage materials available online, we wanted to encourage local participation in crowdsourcing projects on a regular basis.
If I don't know how to code, can I still get involved with some of the projects?
Absolutely! We maintain a curated list of projects that are meant for anyone to participate, no coding skills required. Some projects may ask you to create an account, but we've selected initiatives that are meant to be beginner-friendly and assume little technical knowledge.
What is your favorite crowdsourcing project that you have worked on so far via CrowdCafe?
I keep coming back to the Boston Public Library's Anti-Slavery Manuscript collection. This collection of letters between 19th century anti-slavery activists is an amazing glimpse into the daily lives—sometimes extraordinary, sometimes mundane!—of abolitionists. Transcribing these hand-written materials makes it much easier for researchers to discover relevant sources and enables full-text searching within and across documents.
When I need a break from 19th century handwriting, I work on some of the wildlife classification projects on the crowdsourcing platform Zooniverse. The PELIcams project, for example, has volunteers classify and describe images of pelicans in the Great Salt Lake region to better understand the effects of climate change on their habitat and behavior.
Is each CrowdCafe assigned to a specific project, or do I get to choose what I work on when I arrive? Will staff be there to help me or should I do research beforehand on my own?
Though some CrowdCafes have a topical focus, participants are always welcome to work on whatever interests them—or bring their own projects! We suggest looking at our list of compiled projects for ideas, but we'll be available to talk through ideas and help get you started.
What inspires you to continue to devote time to these crowd-sourced projects?
In addition to working on my favorite projects, I enjoy getting to know other participants and learning more about the projects they're excited about. Many initiatives also have "progress bars" that show how close the project is to completion. It's great to be able to see how your contributions are helping make knowledge more available.