Tuesday, October 18
5:00 - 6:15pm
Devlin Hall 101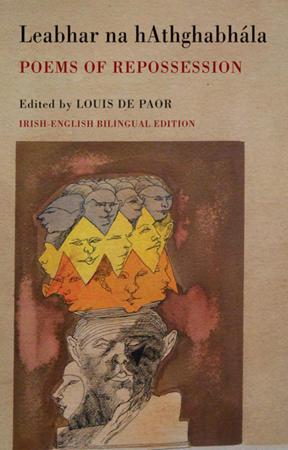 Join us for a special evening as leading poets from Ireland read and discuss selections from Leabhar na hAthghabhála: Poems of Repossession, a newly published anthology of Irish-language poetry with English translations, edited by Louis de Paor.
De Paor is chair of Irish Studies at the National University of Ireland, Galway, andt he Fall 2016 Burns Visiting Scholar in Irish Studies at Boston College.
For advice on parking and directions, please call (617) 552-6396 or write to joan.reilly@bc.edu at the Center for Irish Programs.
Sponsored by the Center for Irish Programs and Boston College Libraries with support from Culture Ireland and Poetry Ireland.