A world-renowned Irish traditional musician, performer and teacher from Killaloe, Ireland, Séamus Connolly won ten All-Ireland solo fiddle championships before immigrating to the United States in 1976.
Connolly's career at Boston College began in 1990, working with Dr. Mícheál Ó Súilleabháin to coordinate the Boston College Irish Fiddle Festival. Joining the faculty shortly thereafter, Connolly developed the Irish Music, Song, and Dance Program within the Irish Studies Program.
As Sullivan Artist-in-Residence in the Center for Irish Programs, Connolly teaches fiddle; directs Irish music and dance instruction on campus; and curates the Gaelic Roots Music, Song, Dance, Concert and Lecture Series.
The exhibit highlights influences and milestones in Connolly's music career, along with his teaching role on and off campus. The materials are primarily from the Séamus Connolly Papers at the Burns Library, with additional items from the Burns Library's Irish collections.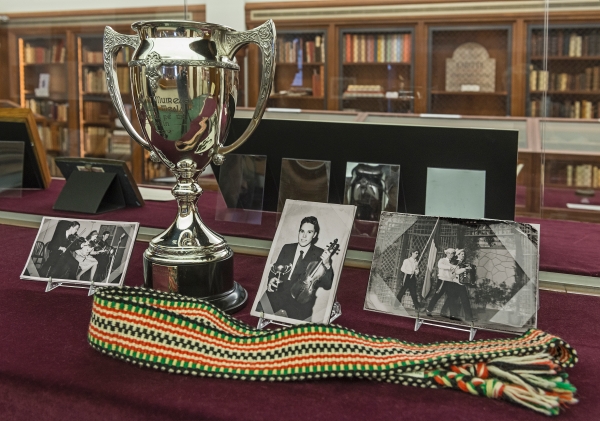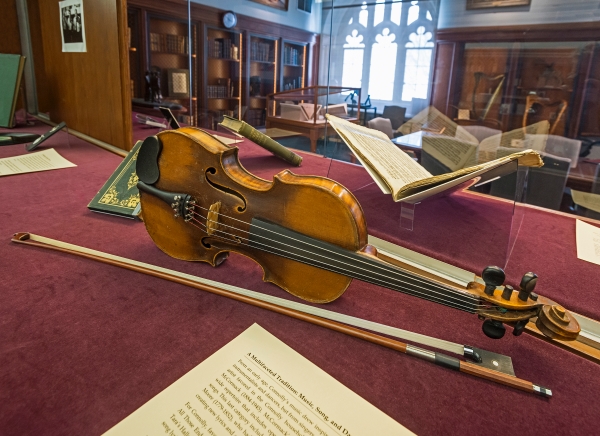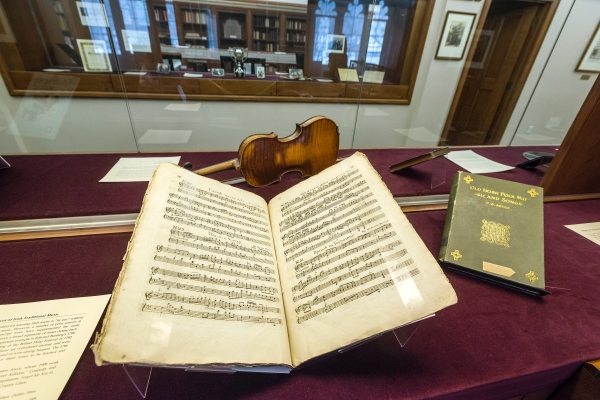 Photographs by Gary Gilbert