Expand your research!
January 21, 2016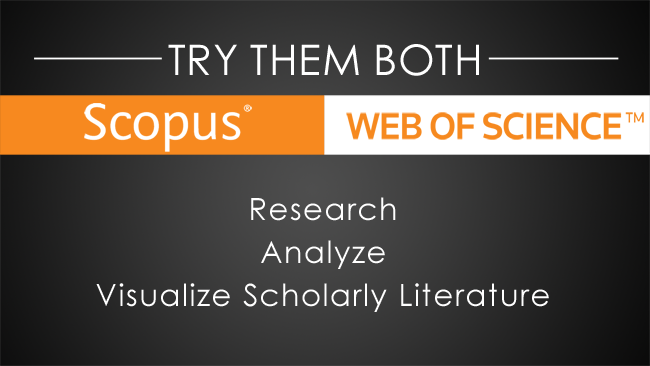 Expand your research! We are offering training sessions for 2 research databases. Scopus and Web of Science:
Join us on Wed, Jan. 27th at 11:00am or 2:00pm for an in-depth look at the new Scopus database. Then the following week, join us on Wed, Feb. 3rd at 11:00am or 2:00pm for Web of Science training. All training sessions will take place in O'Neill Library, Room 307.
This news page is for archival purposes only. The content posted above is no longer available.
---
More News From the Boston College Libraries